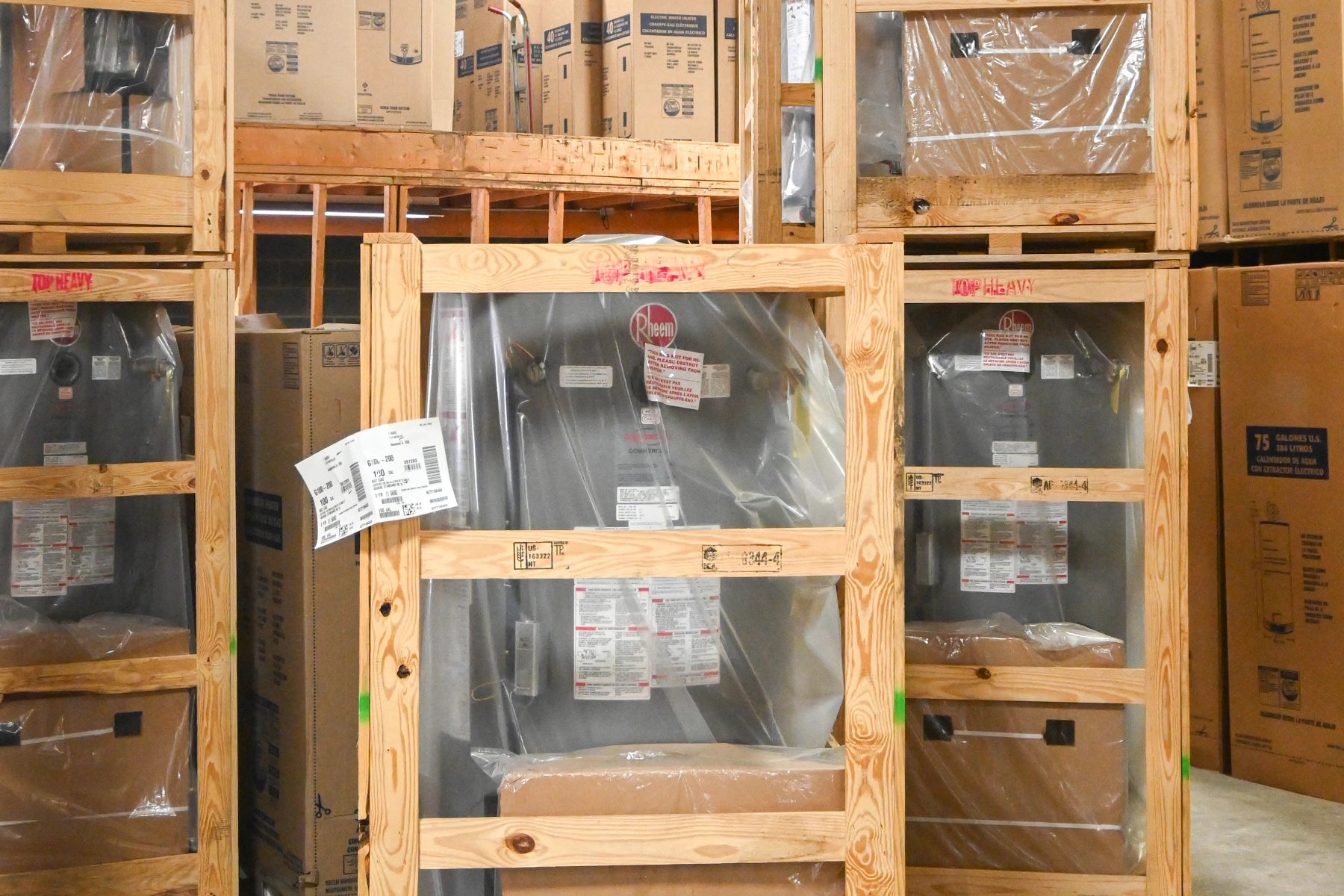 Rheem G100-200 & G76-200 Commercial Water Heaters
| Noah Beson
The Rheem G100-200 and G76-200 are apart of the Rheem Universal series which is a family of commercial gas water heaters that are designed to fit into tight and retrofit applications. These units are compact and have multiple water connections to help simplify installations. The Universal series have a patented technology which offers a proprietary steel formulation, patented multi-flue design, two coats of porcelain enamel, and a superior heat exchanger design. The two of these water heaters are built to last and Rheem backs that with a 3-year limited tank warranty, which is upgradable to 5 years. 

These units are standard vent with a 6" vent size. If you're looking at replacing a old water heater you're going to want to ensure that the vent size of your old heater is the same as your new heater so that you don't have to redo the venting. These units are often used to replace units such as the AO Smith BTR-199 and American Standard D100-199! The Rheem G100-200 and G76-200 are most commonly used in hotels, motels, restaurants, salons, apartments, schools.

Need more information? Check out the Specification Sheet below or call us at (313) 626-6800!